Saint Hubertus, approx. 1620, South of Germany / Tyrol.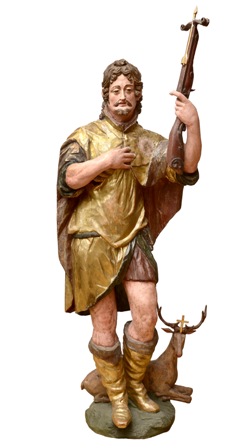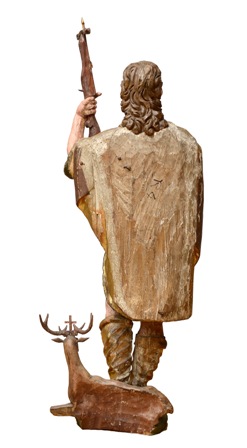 Walnut with original polychromy.
Saint Hubertus is considered patron saint of hunting as well as patron saint of the nature and the environment, the hunters, the shooters brotherhoods, the furriers, the butchers, the metal workers, the gunsmiths, the ophthalmologists, the mathematicians and the mathematical instruments producers .
Height: 120 cm